Description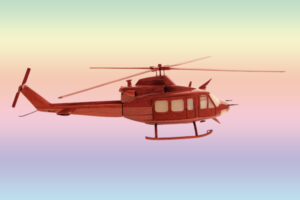 Bell CH-146  Griffon
Dimension: 37 cm Long
Mahogany model, hand-crafted primarily from solid hardwood.
This model is composed of 6 easily assembled movable pieces which include the fuselage, the wings, the rudder, stabilizer and the base. The wood receives base protection which prevents drying out and cracking. Occasional cleaning maintenance with a citrus-based oil product is sufficient in keeping the collection piece beautiful even after a year after year of display in your company office or private home.
The Bell CH-146 Griffon is a multi-role utility helicopter designed by Bell Helicopter Textron as a variant of the Bell 412EP for the Canadian Armed Forces. The CH-146 is used in a wide variety of roles, including aerial firepower, reconnaissance, search and rescue and aero-mobility tasks.[1]
It has a crew of three, can carry up to ten troops and has a cruising speed of 220–260 km/h (120–140 kn; 140–160 mph).[2]